Your Guides
My name is Alena and I am a manager of AlenaGUide. We conduct private guided tours of Prague as well as Czech Republic daytrips. It would be our pleasure to show you around our beautiful city.
About me:
As an 11th generation Prague girl, I grew up hearing the stories and legends of this magical city from my parents and grandparents. I fell in love with the city's history as a child and have continued to study it throughout my life.
My personal travels started with a student exchange program to the United States and after receiving my degree in International Relations I continued to travel the world to study various languages and explore different cultures. I have since returned to Prague to further my education and am the proud recipient of a master's degree in Professional Communication and Public Relations from La Salle University, Philadelphia, USA.
After working in the corporate business world for several years, I realized the climb up the corporate ladder wasn't for me. I wanted to do something that I truly believed in but had not found my calling yet. Searching the web for inspiration, I happened upon a tour guide course that would change the course of my life. I enrolled and realised that my true calling lay in introducing foreigners to my beautiful city. I quit my corporate position and began conducting private guided tours of Prague and the Czech Republic.
Today I do what I love. Book your guided tour of Prague with us and let us show you the city we love.
See you soon!
Meet the Team
Katka
First put her masterful knowledge of Prague to use as a concierge at the Mandarin Oriental. She prides herself on taking visitors to some of the most undiscovered corners of the city and on always knowing the best of Prague's culinary scene. In addition, she holds a license in guiding and a specialised license for Prague's Jewish Quarter. She formally studied art history in Prague and notably was on the management team of the largest contemporary art gallery in the Czech Republic - the DOX Centre. When Katka is not working, she can be found watching the Czech Philharmonic or another, lesser-known classical concert. To relax, she enjoys a cup of tea in one of Prague's small, stylish cafes.
Miriam
Sweet, charming and 100% Czech. These are the best words to describe Miriam. Born in Prague, Miriam knows our cobblestone streets better than anyone. That's because she loves strolling through the city especially with visitors so she can share stories about our past. From the Prague Castle to the Jewish Quarter, Miriam is a natural at history and also licensed by the Ministry of Regional Development. Spend a day with Miriam and you'll want to come back for more! Miriam speaks Czech and English.
Lenka
This is Lenka. You're going to have a hard time finding someone who knows our local history along with languages and religions any better than Lenka. She's fun and creative and absolutely loves designing special tours catering to specific interests. She specializes in the unique and interesting treasures hidden in the corners of Prague and its surrounding countryside. From foods to specialty shops to World War II landmarks, Lenka is a history buff who loves designing special tours for clients covering 20 destinations. She speaks English, French, Spanish and, of course, Czech!
Jana
Let me introduce Jana (pronounced Yawn-uh) Markova to you. She's a true Czech native born and raised right here in the historical centre of Prague. Jana is a seasoned and fully licensed guide having advanced degrees in tourism. Jana loves treating people to stories about our rich history and she's one of the best guides for those interested in our exclusive historical sites like the Municipal House, National Theatre and Estates Theatre. You'll love to hear her recommendations on everything from music to dining. She's very well traveled, as well, having studied and worked across Europe, the United States and even China! So if you speak Chinese, Russian, German and English you'll have a lot to talk about with Jana.
Tereza
Curious about religion? Consider a tour with Tereza. She's quick-witted, sassy and a true expert on religion. Tereza's Jewish heritage has given her amazing stories that she loves to share. Art is another one of her favorite topics. She's one of the few having received an Art History degree from the University of London. So if you enjoy a quirky sense of humor while being mesmerized by stories of the past, book your tour with Tereza. But hurry! There's only one Tereza.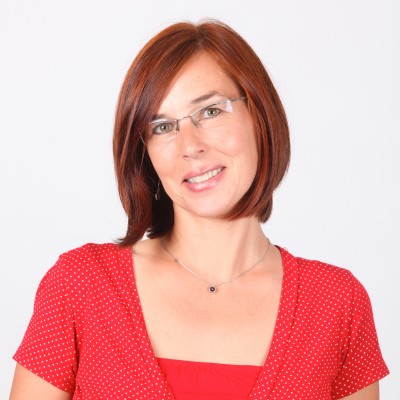 Alca
Meet Alca. She's a true native of Prague with a pure fascination for the mysteries and legends that make up our history. Alca's degree in tourism from Prague University has made her one of Prague's best tour guides. And as a mom, she loves sharing exciting stories about our hometown whether it's with adults or with children of all ages. Alca speaks Czech and is fluent in English.